With less than 24 hours left to go before our Kickstarter ends I wanted to thank everyone who has already pledged to attend this year's festivities. If you've been thinking about it but are still on the fence, now is your time!! Even if you can't travel to the Hellmouth Wisconsin to be with us, you can still take home our LEGENDARY swag bags for just $10!!!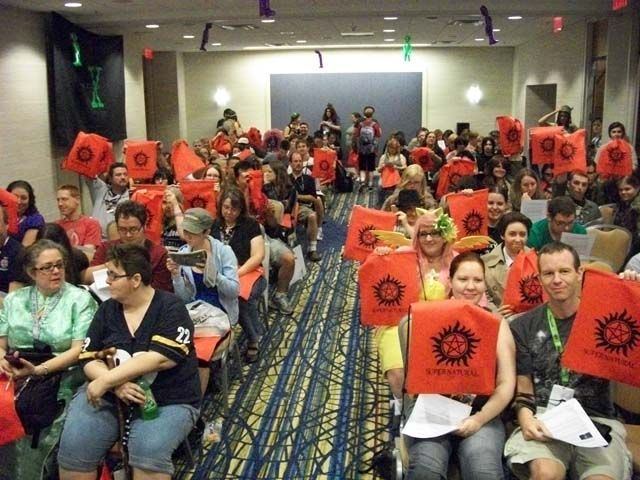 What comes in your Supernatural Swag Bag? I'm glad you asked!!



First, you'll get an awesome cinch backpack to hold all your swag. This was the bag we gave away at our panel from 2012 DragonCon, your bag will be a bit different. It will still say Supernatural but we might change up the design and color.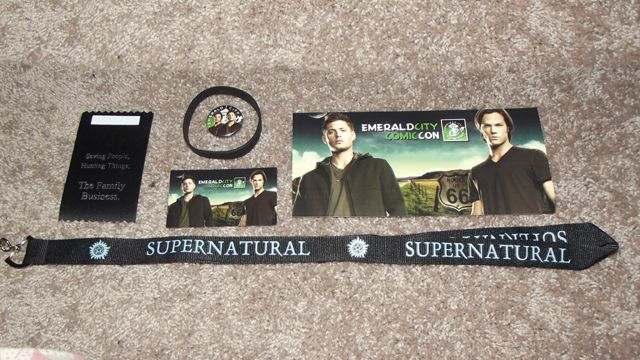 This was the swag we gave away at Emerald City Comic Con 2013, and an example of what you'll be getting in the bag. A lanyard that says "Supernatural", a badge ribbon with a saying from the show, a button commemorating WinchestMidwest 2013, a mini-poster containing a bit of art from the show, and a magnet.

All that for just $10? It's a pretty sweet deal!!

Again, thank you to everyone who has pledged!! This really is going to be the best year ever!!